Sharing the Love
We simply adore our clients, and nothing warms our hearts more than hearing how happy we've made them.
Oftentimes we're lucky enough to be able to share their thoughts with others, and we
are so grateful for their kind words.
(The below photos, names, and quotes have been used with permission, of course.
Your privacy is of utmost concern to us.)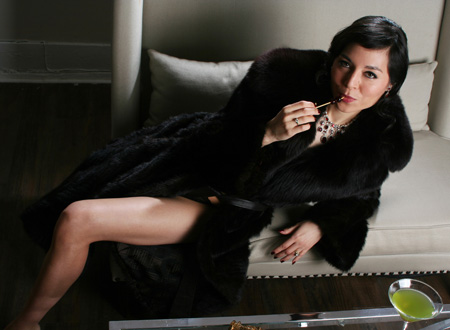 "Lori is an amazing photographer with a gift for capturing her client's individual beauty and personality in each picture. She isn't limited to one look or style; she can shoot edgy, sweet and romantic, flirty and playful, or anything else you can imagine, and she does them all fabulously.
Behind the camera, she's fun and funny, totally non-judgmental, and immediately feels like an old friend from the first time you meet her. In fact, that's just how I'd describe the whole experience: Shooting with Lori and Aleks is so much fun!"
"I have had the pleasure of working with Lori Mann over close to 10 years! Since the very first time we met I felt so comfortable! Her studios have each been so unique and inviting and her makeup artists made me feel more beautiful than on my wedding day! I am constantly complimented on my photos which I display proudly through my home! I have had the chance to do everything from sexy fetish to glamorous shoots, each time being more amazing than the last! You will NOT be let down and will walk out feeling like 10 million dollars after!
Melanie H., LPN
"Lori is an amazing photographer. She takes gorgeous images, and moreover, makes you feel so comfortable during the entire shoot. I was so happy with the first set of images and photo book, that I had another one done the following year. One of the greatest things about this experience is that as a "regular woman", she made me feel and look beautiful. I'd highly recommend her to anyone."
Kym G., NYT Bestselling Author
"I've worked with quite a few photographers, however, none come remotely close in talent, professionalism, and inspiration. I've shot with Lori several times and will continue to do so as long as she will have me. She has the innate ability to make her clients feel comfortable and expressive to produce the most stunning and gorgeous shots. She has the most expansive range and is a master of lighting . There aren't enough words in my vocabulary to praise how beautiful she has made me feel, in the studio and in her work."
Jennaca C., Entrepreneur
Be social! Hang out with us here: