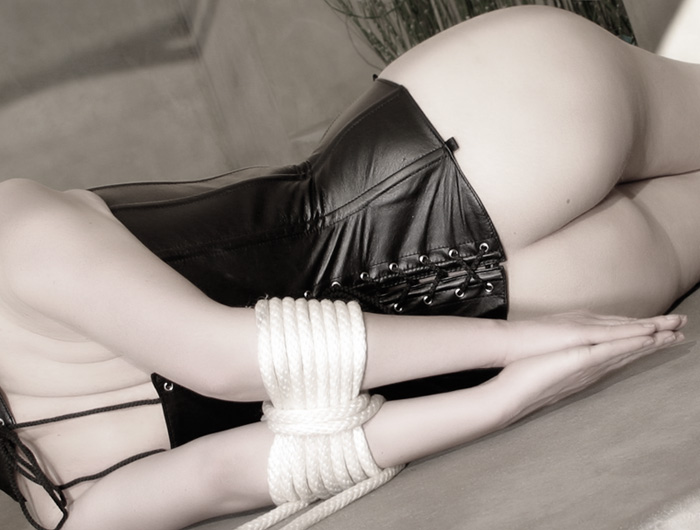 "Fifty Shades" Boudoir Photography in Philadelphia
In 2011 a little book called 50 Shades of Grey took over the publishing world and the e-readers of women everywhere. And yes, it seemed to shed light on a truth that most women rarely even whispered about to their friends over their third dirty martini – that many of us have sometimes fantasized about a slightly different shade of sensuality. I, for one, am thankful for the sea change it ignited – any time we can have open and safe discussion about women's sexuality it's a great thing, even if it's just to ask questions, compare thoughts, and know we're not alone in our curiosity.
In the nearly two decades that I've been photographing women, there have always been clients who've tentatively approached me, asking if I'd be comfortable shooting something slightly edgier – maybe bringing in a prop or two – and of course, I've always been fine to shoot whatever makes them feel sexy, empowered, and proud.
But since "the book" came out, it's been more common than ever that potential clients have tiptoed around the question when making first contact with me. So I'm here to tell you right now, YES! Whether you want to wear a fetishy leather outfit, or bring along some cuffs, a collar, or a classic "grey necktie," you don't need to feel uncomfortable asking me. Maybe you want to go the other direction and be the one holding the riding crop and raising a wicked eyebrow.
You are not the first, you won't be the last, and I am totally comfortable talking about it, planning your shoot, and working with you during the shoot. Remember my bio – I shot for years in California with adult models. Believe me, you're not going to shock me. 🙂 So call me with your questions and ideas and let's talk! It's a safe and judgment-free zone!
xo
L.